We are excited to announce the Online ZIML Math Contests for the 2018-19 School Year!
Like last year, we will be holding nine monthly contests, held the first weekend of each month (October through June). The competition year will conclude with the second annual International ZIML Convention held the summer of 2019.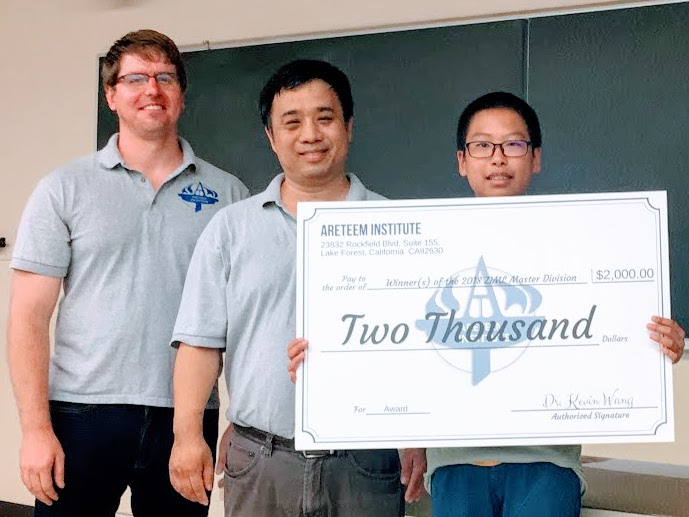 In case you missed it, pictured above is our grand prize winner from this summer's International ZIML Convention, who took home the grand prize of \$2000.
Register for Free in October

To celebrate the return of the Online ZIML Competition, we are inviting everyone to compete for FREE in the October Competition (held October 5th-7th) using the code:

ZIMLSM1810

Register starting September 15th by clicking here.

Group Registration starting in November

Starting with the November competition, registration will return to its normal cost of \$10. Starting in November, we invite students to compete in a groups. Students who register a group of 5 or more students will receive a special code so they can compete for free.

Details about this program will be announced after the October competition, but start finding your group now!

Certified Winners

The 2018-19 School Year also marks the start of Online ZIML Certified Winners. Students who take the exam while supervised by a teacher or coach are eligible for trophies after the competition!
For more information, including contest dates and an explanation of divisions, visit the monthly contest page.
Want to get started right now? Check our our daily magic spells for free problems each day or our practice page for previous ZIML and AMC Contests.
Good luck this school year!