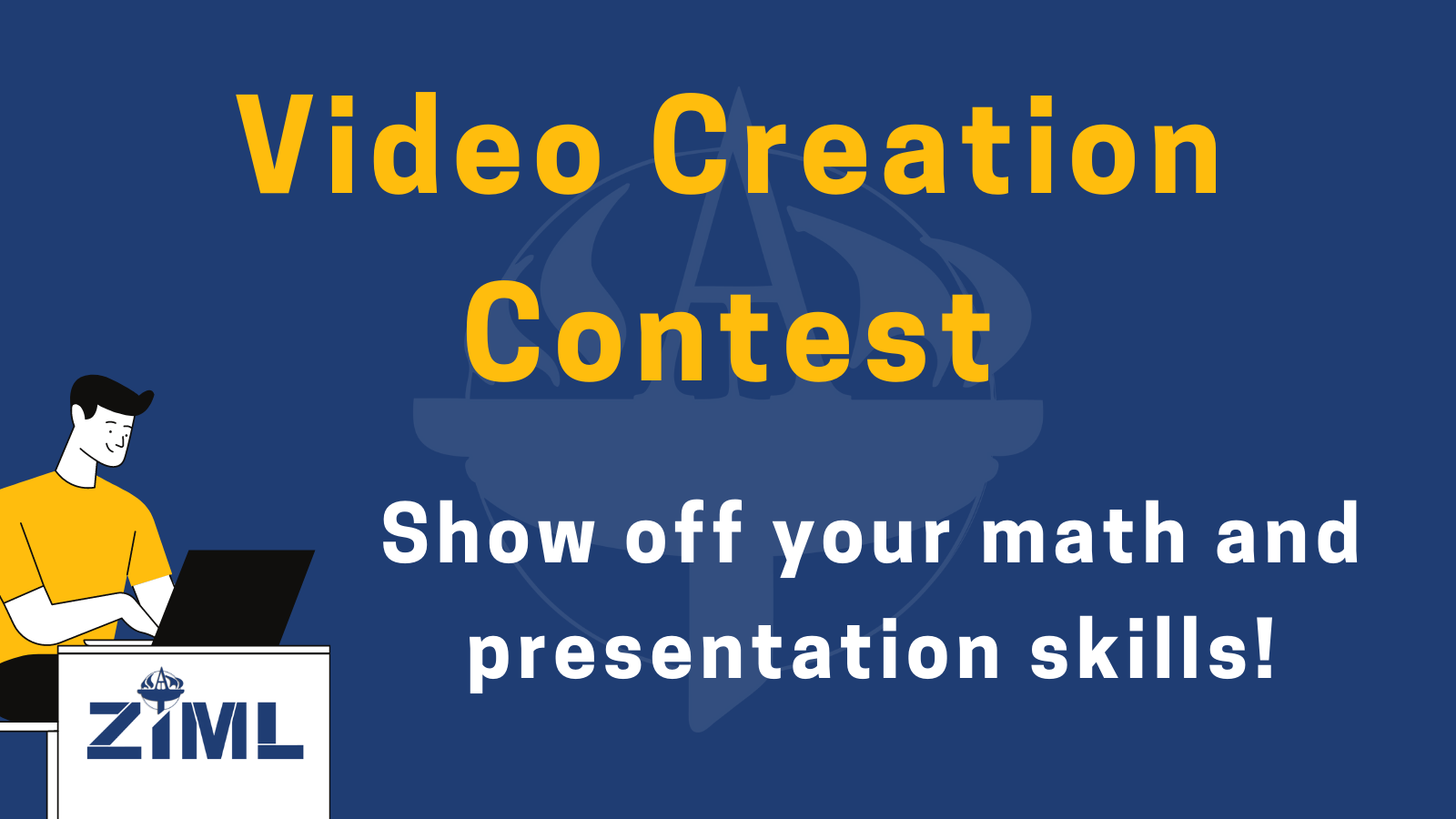 You can now submit your videos for the creation contest!
We're celebrating the end of the 2021-22 school year with a Video Creation Contest based on problems from the June ZIML Monthly Contests!
Students are invited to submit a video solution to one of their favorite problems from Division M or Junior Varsity.
Didn't compete in the June Contest? Not a problem! Click the link below to join the contest and submit one of the released problems!
Two winners from each division will be chosen. One winner each will be chosen for:
Best Solution and Explanation (show off your creative problem solving methods and teaching ability!)
Best Video Production (show off your presentation and video editing skills, with a correct solution of course!)
For more information and video submission, sign up at the link here.