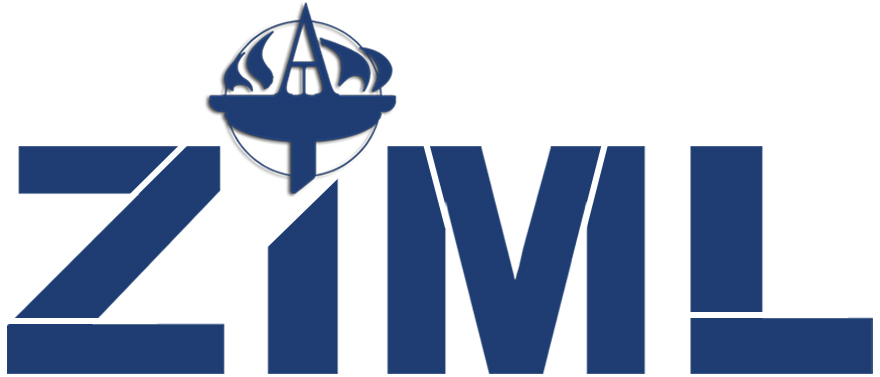 We are excited to announce the return of ZIML for the 2019-20 School Year!
Our year is kicking off with a Warmup Online ZIML Competition starting September 6th. The warmup competition is free to join and will include ZIML problems from last year. It is a great way for new students to try out the ZIML and returning students to try out a new division!
Online Monthly Contests will run from October to June , on the first full weekend (Fri, Sat, and Sun) of the month. We will also be holding Regional Tournaments where students will have a chance to compete in an onsite ZIML competition. Check out the full schedule below!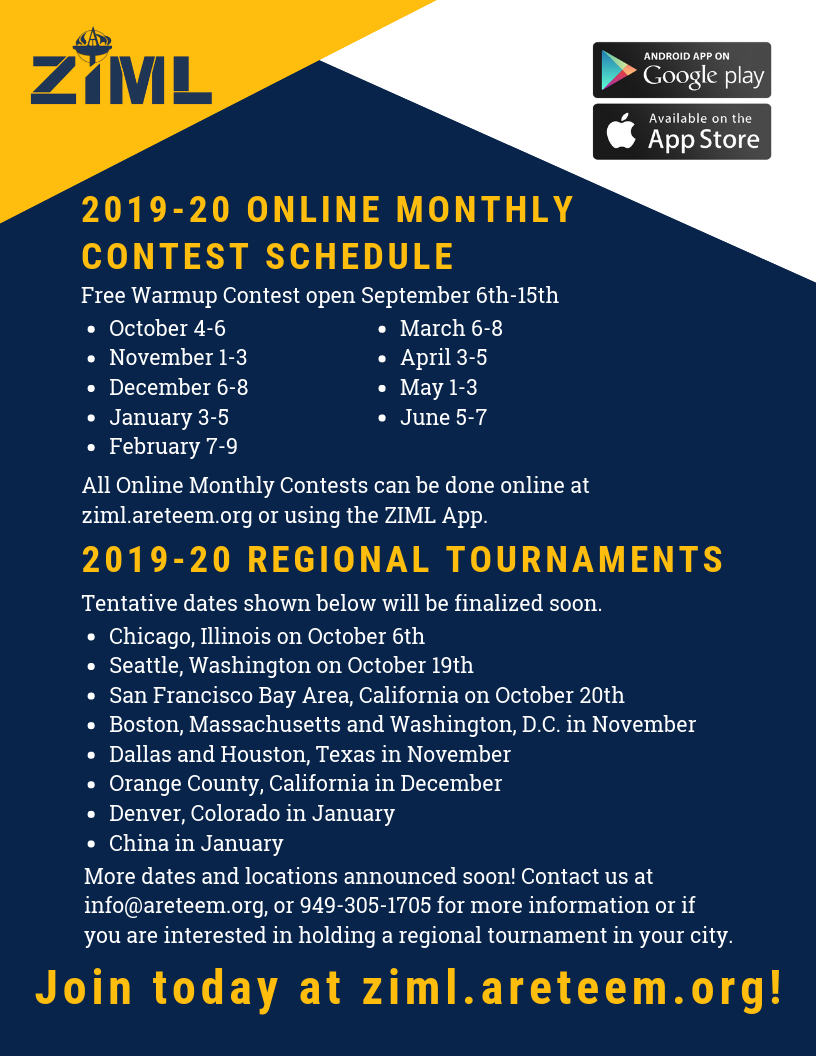 (Click to view full size.)
Check out the Monthly Contest page for more information on upcoming online contests (click here). For more information on upcoming Onsite Events , visit the Onsite Events page (click here).
Can't wait to get started? Try our Daily Magic Spells today (click here) or click the books above to check out our ZIML Competition Books in the Areteem Bookstore. These books contain all problems and solutions from previous Online ZIML Competitions.